There is thousands of wordpress themes are available in the market, I am going to list some of the cool and stunning wordpress themes here, 
Blogging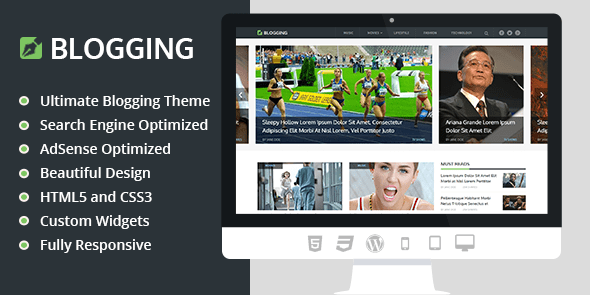 Blogging is a fully responsive WordPress theme that is designed and built for bloggers with lots of content. Thanks to HTML5 and CSS3 markup and custom widgets, building your blog has never been easier, and the optimizations for search engines and advertising will generate more traffic and higher earnings.
Clock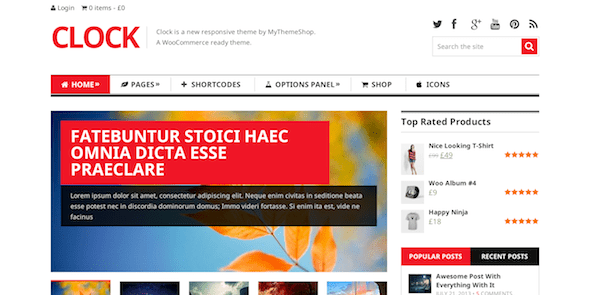 Clock is a magazine and WooCommerce WordPress theme that draws inspiration from traditional journalistic and news sites. Focusing on crisp typography with great contrast, Clock makes your content easy to read and engages your readers with interactive features that are sure to please.
Cool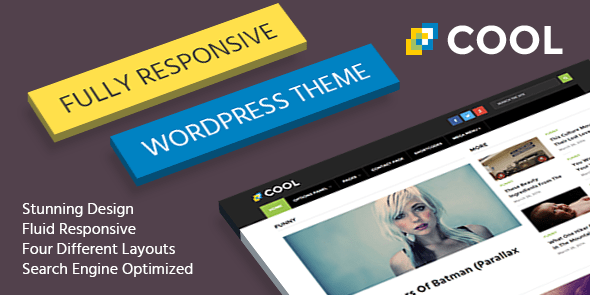 Cool is a modern, responsive WordPress theme that has an eye-catching design. Tons of options and fully customizable. This theme will impress visitors and is perfect for monetization. The plug-and-play solution for effective and stylish website creation.
WordX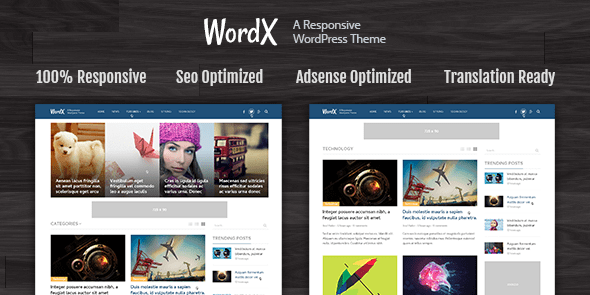 WordX is a beautiful and professional theme for blogs and online magazines. This is the perfect theme for content-rich sites with HD images and will ensure that you're able to compete with the very top players in your niche. Fully responsive for mobile devices with countless features and customization options, WordX will propel your business to new heights.
NewsPaper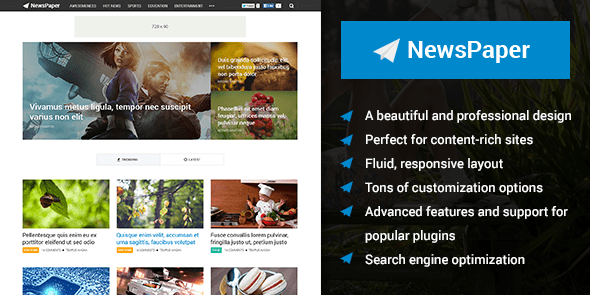 NewsPaper is a beautiful and elegant WordPress theme built for content-rich sites. With trending and latest sort features, media rich features, and multiple post layouts, NewsPaper is perfect for blogs that post frequently across multiple categories to engage their readers.
SociallyViral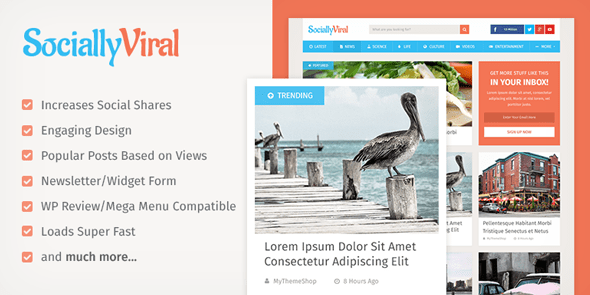 SociallyViral is a beautifully designed WordPress theme that is built to be engaging, fast, and most importantly, boost viral traffic. With features to help increase social sharing, you'll get more traffic from the web's top social media websites and also boost your search engine rankings.
NewsTimes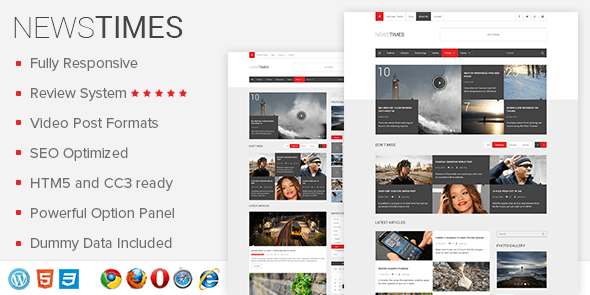 NewsTimes is a pixel perfect, attractively designed and ultra responsive WordPress theme. Featuring hand-written HTML5 and CSS3, NewsTimes loads incredibly fast, and features SEO optimizations to help you rank higher. It also includes a built-in review system for writing helpful reviews.
Pinstagram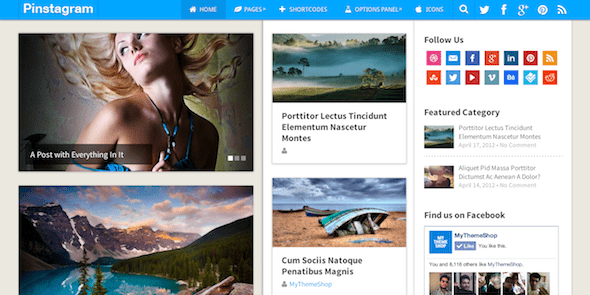 Pinstagram is a Pinterest-inspired WordPress theme that features the trademark grid layout with multiple post sizes and long list of posts. Capture the magic of Pinterest and maximize your pageviews with a layout users are familiar with, with the MyThemeShop powerful functionality and optimizations.
HotNews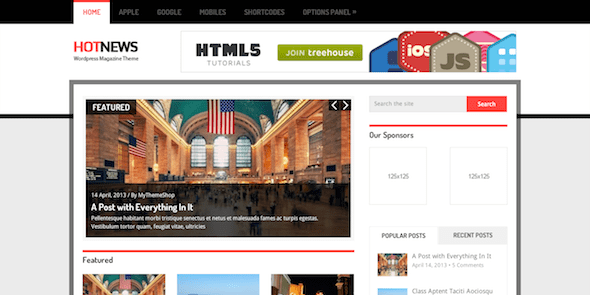 HotNews is a trendy, news magazine and breaking news style WordPress blog theme. With a slider, numerous post widgets, a touch of color and plenty of contrast to improve readability, HotNews is perfect for bloggers with text content, media content, and who want to have full control over what homepage posts are displayed.